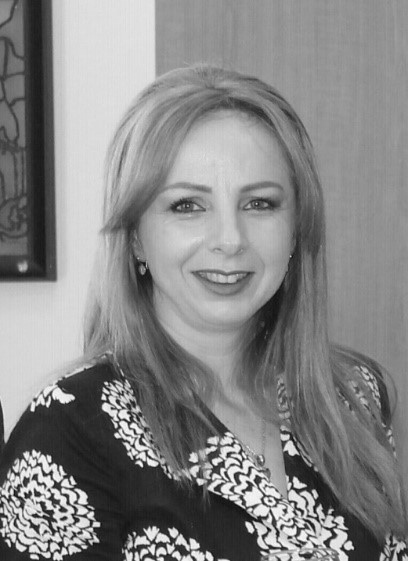 Prof.dr. Aljula Jubani is the Director of the Institute for European Studies at the University of Tirana. She has completedher Ph.D. in Experimental Phonetics, in 2006, at UNICAL- Italy, with the first acoustic study of the complete phonological system of the Standard Albanian Language. Her research is focused in analyzing and determining the acoustic features of the phonological system, whose results are very important to tackle different issues not only in the domain of the metalinguistic studies, but also for logopedics studies and in the area of forensic linguistics. Her research interests include linguistics (gender & linguistics, political linguistics), religious studies, cultural heritage studies, Albanian diaspora studies (arbëresh, arvanitas, arbënesh), etc.
Prof. Jubani has 24 years of experience as university professor and researcher. During her career she has held various positions, such as: Head of the Department Linguistics, Vice Dean of the Faculty of History and Philology, Editor-in-chief of the journal of the same Faculty "Albanological Studies" etc.She has been anevaluation expert "Sportello Linguistico Arbëresh" (Calabria, Italy); She is member of the Commission of Language and Literature, Academy of Sciences of Albania, Member of the Inter-academical Council for the Albanian Language etc.
Prof. Jubani has been invited as guest lecturer and she has collaborated in scientific projects (as coordinator or member of the coordinating group) with Albanian and foreign universities, including University of Calabria, University of Lecce, University of Venice (Italy), Instituteof Balkan Languages ​​(Thessaloniki-Greece), Humboldt University (Germany), Charles University (Czech Republic), Limerick Institute of Technology (Ireland), University of Nysa (Poland), College of Social and Media Culture(Toruń, Poland), etc..
She was awarded the medal "Pro Ecclesia and Pontefice" (Egregia Opera Stvdioque Conspicvis Praecipve Constitvtvm) by Pope Francis, in 2021.